An eye doctor can see things you can't.
---
Eye care is one of the most rewarding and important fields in healthcare.  Likewise, vision is arguably the most critical of our five senses.  Our goal is to provide comprehensive eye care and stress the importance of preventative eye care through annual eye examinations.  An eye doctor can identify serious vision and health conditions before you can.
Dr. Skeete & Associates, P.C. provides a wide range of eye care services, including:
Comprehensive eye examinations for both eyeglasses and contact lenses
Treatment of eye diseases; emergency eye care
Consultations for cataract and refractive surgery.
We care because we understand the importance of eye care!
---
Schedule an appointment with us in our office at Lakeshore Mall in Gainesville, GA in Hall County. Call us at (770) 287-1623 to contact our Gainesville office. For your convenience, you can click the button below to schedule your appointment online.  We do accept same day appointments based on availability.
Our Gainesville Office
---
We are located at Lakeshore Mall in Gainesville, GA. The address is 150 Pearl Nix Parkway, Suite D3A Gainesville, GA 30501. We are centrally located between anchor stores, Belk's and JC Penney's.
Our office features state of the art technology allowing us to exceed the excellent level of care that we strive to provide to our patients every day. To schedule your annual eye exam, call us at (770) 287-1623 to contact our Gainesville office.  We look forward to you coming in and trusting us to serve your eye care needs.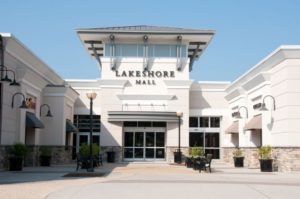 Hours of Operation
---
Dr. Skeete & Associates of North Georgia, P.C. (Lakeshore Mall)
| | |
| --- | --- |
| Mon-Fri: | 9:00AM - 6:00PM |
| Sat: | 9:00AM - 6:00PM |
| Sun: | 12:00PM - 5:00PM |
Contact Us
---
Our Response To Protecting Patients At Our Office During COVID-19